Explorations does more than show you unique places to travel. It shows you how to feel it with every sense. We do this through unique and immersive experiences that take you beyond the surface. These experiences allow you to discover the heart of a destination—and feel its pulse.
Active and engaging, interpretive and enlightening, unforgettable and unique, Explorations travel experiences will help shape your understanding of a destination, and shape your vision of the world.
BELOW ARE JUST A FEW OF THE TYPES OF
EXPERIENCES

YOU CAN HAVE ON EXPLORATIONS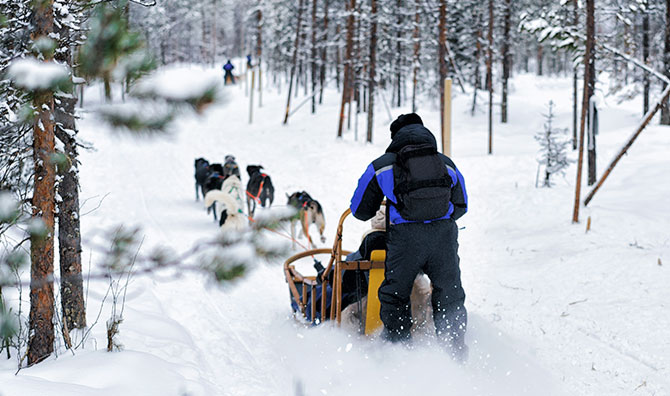 BE THE LEADER OF THE PACK
Arguably one of the best ways to take in the postcard-perfect vistas of Finland's north country is by dogsled. Learn the commands, get acquainted with the dogs and hop on a sled for one unforgettable ride. These charming, high-energy pups are in their element as they dash through the snow, practically smiling as they guide you through the unspoiled wilderness.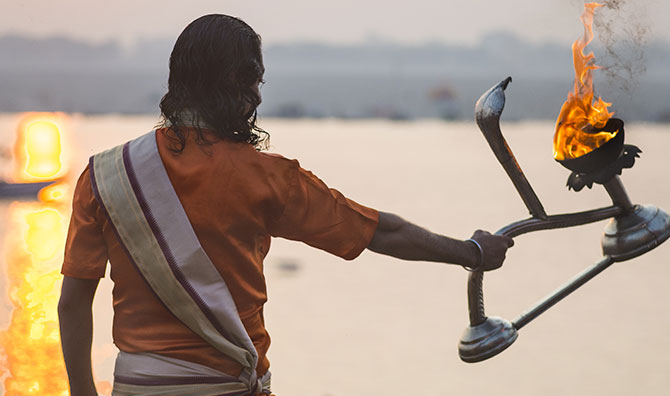 IGNITE YOUR SPIRIT IN INDIA'S HOLIEST CITY
Each evening, just after dusk, the holy Dashashwamedh Ghat on the banks of the River Ganges becomes bathed in a choreographed spectacle of fire, fragrant incense, and rhythmic chants. Mingle with the locals as you witness this devotional ritual as Hindu priests provide offerings to the Goddess Ganga.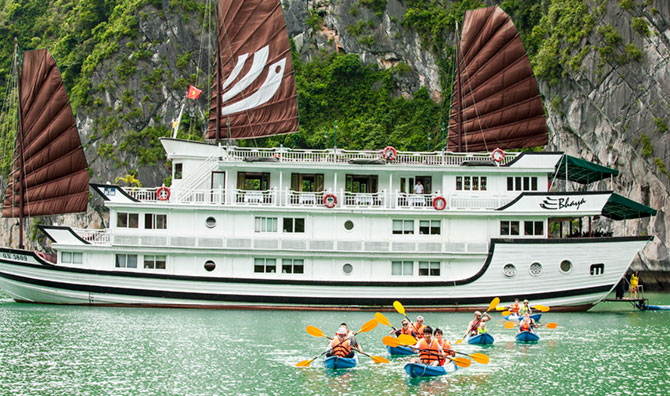 FLOAT AMONGST LIMESTONE GIANTS
On a two-day cruise of Halong Bay, sail scenic waters dotted with thousands of limestone islands. Feast on fresh seafood, travel through limestone caves, and be peacefully lulled to sleep by lapping water—all aboard a luxury junk boat. You'll also choose how you'll explore a floating fishing village: by traditional row boat, or from the seat of a kayak.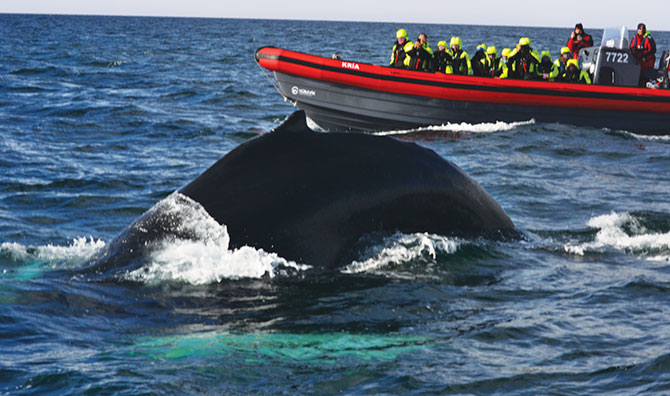 REDEFINE YOUR NOTION OF WHALE WATCHING
Thermal wear is a must as you join expert whale watchers on Skjalfandi Bay. Get as close as you can to whales in northern Iceland aboard specialised zodiacs that give you the most intimate view of possible humpback, minke, orca, fin, and even the giant blue whales that frequent these waters.